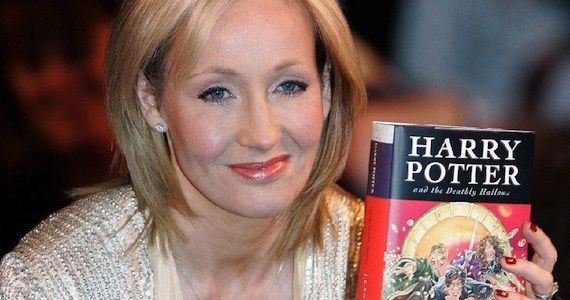 Harry Potter
author J. K. Rowling has reached out to comfort 15-year-old Cassidy Stay, who lost her family in a horrific gun attack last month.
Cassidy's parents and four younger siblings were shot dead by her uncle at their home in Texas. Cassidy was able to survive by playing dead, and called the police to stop her uncle before he reached her grandparents house.
In the funeral for her family, Cassidy moved the world by quoting Albus Dumbledore, the headmaster of the wizard school Hogwarts in the Harry Potter series:
"Happiness can be found in the darkest times, if one only remembers to turn on the light."
Following her beautiful eulogy, a social media campaign was started by her supporters to ask J. K. Rowling to meet with the teenager.
In response, Rowling has sent Cassidy a hand written letter in the voice of Dumbledore.
The letter, written in purple ink, was accompanied by a Hogwarts acceptance letter and school supplies list, a wand and a signed copy of the third Harry Potter Book.