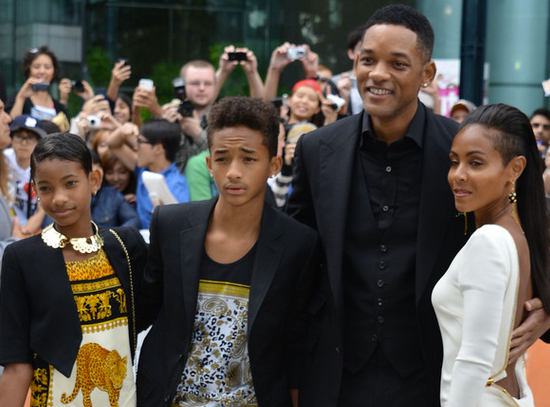 Jada Pinkett-Smith has spoken out about the photo of her daughter, which sparked controversy on the internet.
The picture in question showed her 13-year-old daughter, Willow, lying on a bed with 20-year-old, Moises Arias.
The photo soon caused a debate online, with many saying the image was "inappropriate" and questioned Willow's friendship with Moises.
As a result of the controversy, parents Will and Jada were investigated by the Los Angeles Department of Children and Family Services.
However, after investigating the family, the department said they would take no action against Will and Jada, but did advise them to keep an eye on their children's social media pages in future.
Jada has since spoken about the controversy and the image itself.
"Just don't pollute something that's not dirty. I want my kids to be happy and I want them to be themselves. I was saying to a friend the other day, 'Remember, our kids are not us.' They're not. Sometimes we're trying to fix things that happened to us or projecting (onto them), and that's a terrible, terrible trap."