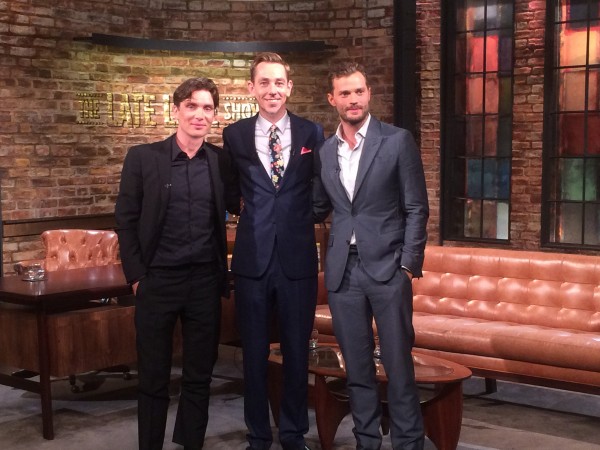 When a chat-show hosts not one but TWO actors-of-the-moment, we get all sorts of excited - not least because the gentlemen in question are also rather easy on the eye.
Yes Cillian Murphy AND Jamie Dornan (what a treat!) appeared over the weekend on The Late Late Show in Dublin - and we're STILL enjoying the laugh-out-loud segment.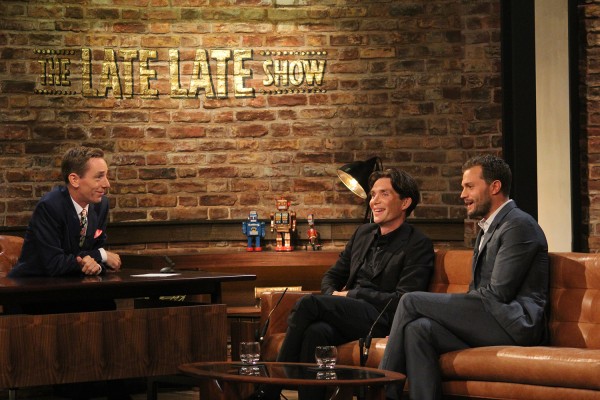 Case in point: after a spot of protesting too much - Cillian admitted to having a full-colour copy of Jamie's arresting Calvin Klein advert in his downstairs loo.
Host Ryan Tubridy couldn't resist flashing up a black and white snap of the now-famous campaign, although in response Cork actor Cillian threw out something of a dig.
Through a wry smile, he uttered: "I've never seen that before," before adding: "And I never want to see it again!"
"Well for a start that's not true," Jamie himself continued by way of a reply. "I've been to your house."
"You know the little toilet you have under the stairs?" the Co Down-man asked. "Wallpaper!" he jested while signalling to his Anthropoid co-star.
Cillian's response?
"Nah, that's the colour version..."
A spot of tongue-in-cheek banter? We're choosing to believe not!
Watch the segment below:
SHARE this hilarious clip of Cillian and Jamie