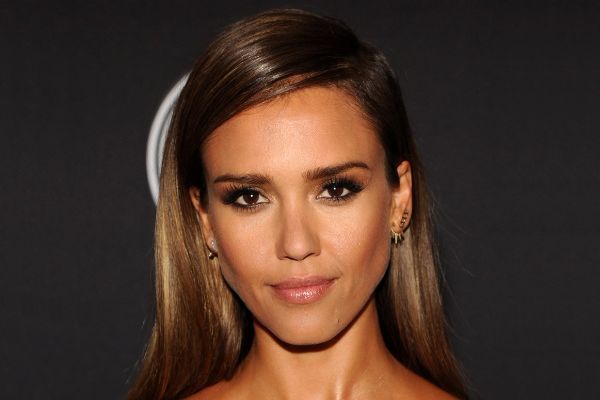 Returning to work after having a baby is a difficult task in and of itself, and if you're breastfeeding it can prove extra tricky navigating your return to the office.
Mum-of-three Jessica Alba loves being a working mother. However, because she had her son Hayes on New Year's Eve of 2017, she hasn't been able to go back to work for a while.
The former Dark Angel star attended a board meeting for The Honest Company yesterday, despite being on maternity leave still, because she missed being at the business she co-founded.
"Not gonna lie, it's impossible for me to completely unplug from work ...and it felt nice being back -even though it was just a half day. Baby boy came to visit/eat at lunch. Felt very productive today," Jessica wrote in an Instagram caption.
She also shared photos of herself breastfeeding Hayes in the office, which is still considered taboo in some workplaces.
Mums of Instagram loved that the 36-year-old was doing her part to break down the stigma around breastfeeding at work.
"Multitasking at its finest... breastfeeding and running a multi-million dollar company! Love it!" gushed one follower.
A fan commented, "BRAVO! We need more workplaces to allow moms to take care of their breastfeeding and their work. Thanks for putting this out there."
"Thank you for normalising breastfeeding for mamas who are more modest too! Just because I wear a cover when I feed my children in public doesn't mean I love them less or that I'm shaming anyone who doesn't cover," another mum said gratefully.
Some wished she had gone further, and not covered up while breastfeeding her son.
"Promoting beast feeding is wonderful but it would be even more awesome if she would do it the way that we humans are meant to do it: without covering," one person wrote, "We moms should not be ashamed of feeding our babies."
Covered up or no, Jessica joins a number of other famous mums speaking out about breastfeeding at work in an attempt to normalise the practice.
Stars like Alyssa Milano, Gisele Bundchen, and numerous others have shared photos of themselves breastfeeding or pumping to de-stigmatise it.
Kristen Bell summed up the aim of their actions succinctly in a recent episode of Momsplaining: "Sorry, but my kid is more important than your discomfort about a boob."
What do you think of Jessica's snap, mums? Let us know!