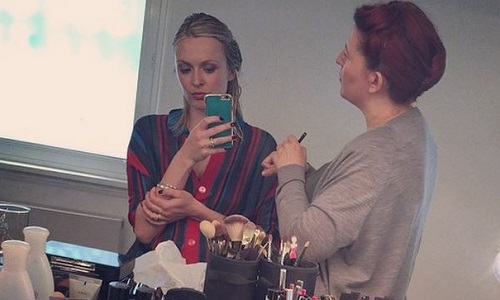 There's nothing worse than a gorgeous celeb's hot tub selfie to make tired mums feel bad about missing another trip to the gym, but this one will warm your heart.
Jessica Simpson shared a snapshot on Instragram of herself and her adorable daughter Maxwell in the Jacuzzi.
The Weight Watchers spokesperson captioned the cute pic, "Hot tub selfie"!
It seems that 22-month-old Maxwell has mastered the art of the perfect selfie as she showed off her cute pout while her proud mum beamed a smile behind her.
The mother-of-two is fond of sharing family snaps of both her children on Twitter and Instragram and recently posted a heart-melting picture of her nine-month-old son Ace "stealing her heart" in his car seat.
"As a mom, I just have this confidence. I just feel so proud of what I've done and what I've accomplished," 33-year-old Jessica told Good Morning America recently. "I want [Maxwell] to look up to me and be like me."
By the look of this selfie, it seems little Maxwell is a chip off the old block.