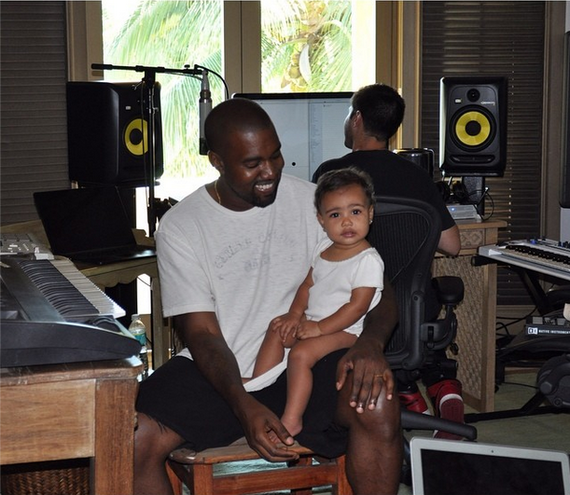 Everyone worries about their child's safety but when you're Kanye West your fears can be a bit... unusual.
Fighting with Prince George for a title of world's most famous baby, North West attracts a lot of press attention. Unfortunately for the Wests, the line between journalism and stalking seems to be fairly thin.
While in court for allegedly assaulting a photographer, Kanye explained his fears about the lengths paparazzi go to invade his daughter's life.
He claimed that robotic cameras or "drones" have been following her everywhere, even to North's swimming lessons.
"Wouldn't you like to just teach your daughter how to swim without a drone flying?"
"What happens if a drone falls right next to her? Would it electrocute her?", Kanye worried.
"Could it fall if that paparazzi doesn't understand how to remote control the drone over their house?"
He apparently finished his rant against the paparazzi by comparing celebrities' lack of privacy to African-Americans' struggle for civil rights.
Hmmm... you might have lost us there Kanye.