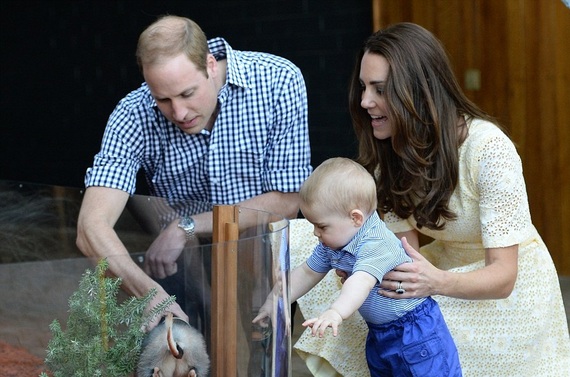 Prince William and Kate Middleton have launched legal action to protect their baby son George from photographers who have been following the Prince around.
The people accused are two freelance photographers who have allegedly been monitoring the Prince's routine and approached him several times in Battersea Park. William and Kate are seeking legal action against them, fearing for both their son's privacy and safety.
A senior palace official told newspapers that "just like any parent, the Duke and Duchess want Prince George to have the freedom to safely experience normal childhood activities, like going to the park and playing with other children, without the threat of harassment or being placed under surveillance."
"One of the individuals has already been spoken to by protection officers about his behaviour in respect of members of the Royal Family on previous occasions over a number of years."
The Palace confirmed that legal action had been launched in an official statement.
"The Duke and Duchess have taken legal steps to ask that an individual ceases harassing and following both Prince George and his nanny as they go about their ordinary daily lives," a spokesperson stated.
"An incident last week has prompted Their Royal Highnesses to seek reasonable assurances from the individual about his behaviour.
"The individual was spotted at a central London Park in the vicinity of Prince George, who was removed from the park immediately. There is reason to suspect that the individual may have been placing Prince George under surveillance and monitoring his daily routines for a period of time."
"No parent would tolerate the suspicion of someone pursuing and harassing their child and carer whilst their child is playing in a public park or going about their daily activities."