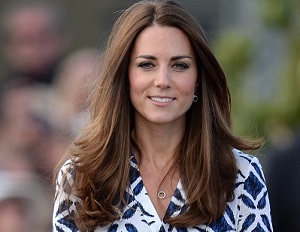 All eyes have been on her over the past few weeks, and the Duchess of Cambridge's baby bump is really beginning to show.
Kate was positively glowing today as she stepped out in a striking red dress for a public appearance at the East Anglia Children's Hospice Appeal Launch Event in Norfolk.
The Duchess accessorised her Katherine Hooker dress perfectly with black court heels, with her hair tied back in an elegant ponytail.
As always, Kate was all smiles as she greeted attendees of the fundraising campaign event, beaming as one little girl curtseyed for her.
At one point, Kate appeared visibly overwhelmed as she threw her arms around a mother who lost her three-month-old daughter to a rare heart condition.
Speaking to the MailOnline, Leigh Smith, who spoke at the event, said: "Kate sought me out and gave me a hug just before she left. I was getting quite teary-eyed, she had tears in her eyes and she just said to me: 'You're a very brave lady and again, I'm just so, so sorry.'"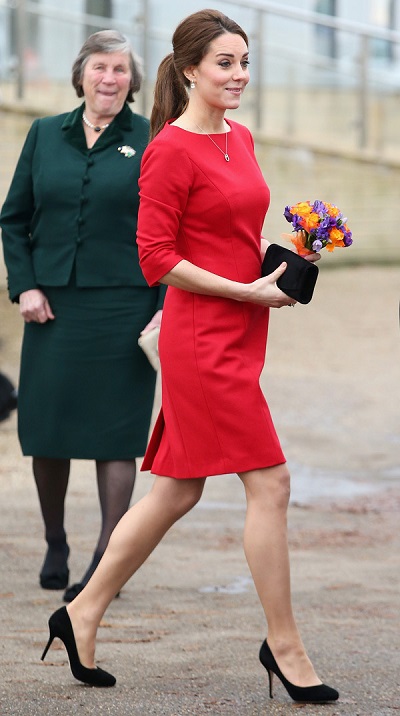 Kate also spent time meeting and chatting with some of the children who will benefit from the fundraising campaign.
The Duchess is expected to give birth to her second child in April of next year.