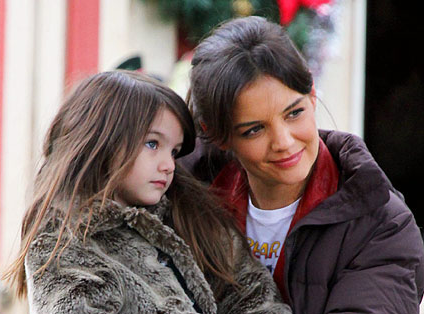 Katie Holmes was spotted yesterday with a small baby bump – but it was just for a movie role.
Katie plays a pregnant woman in her upcoming drama starring Ryan Reynolds, called The Woman In Gold.
The actress is a mum to eight-year-old Suri, who she is often seen out and about with.
The Woman In Gold is the true story of one woman's battle to reclaim her heritage after the trauma of World War II.
The movie also stars Helen Mirren, Ryan Reynolds and Max Irons.