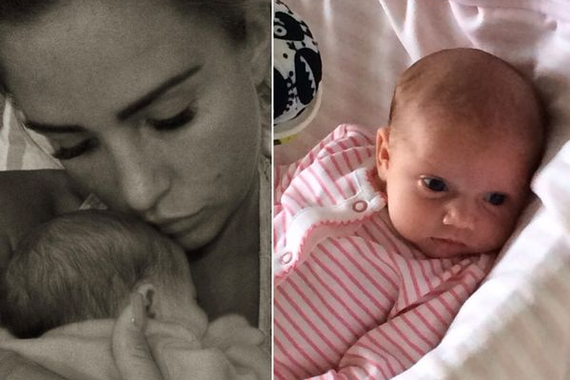 A 'Bring Your Family to Work' day might not seem the most enticing of offers to most people, but as we all know, Katie Price, aka Jordan, isn't 'most people'.
A trip to the ITV studios for Katie, who is currently promoting her latest novel Make My Wish Come True, included mum Amy, husband Kieran and 2-month-old baby Bunny. Displaying a remarkably toned midriff courtesy of her husband's strict fitness regime, the 36-year-old mum-of-five looked more relaxed than she's seemed in a long time.
Having been rocked by revelations of Kieran's affairs with not one, but two, of Katie's best friends, the model-turned-author has had a particularly bad run of things recently. Kieran blamed his behaviour on his inability to bond with son Jett and adjust to the new family dynamic which led the former model to tweet: "Trust takes years to build, seconds to break and forever to repair."
It seems, however, that Katie is prepared to put the devastating episodes involving pals Jane Pountney and Chrissy Thomas behind her and focus on her future with stripper-turned-personal trainer, Kieran.
The couple have recently moved house in an attempt to create a fresh start and are focusing on raising new arrival, Bunny, and their other four children in a calm, stable environment.