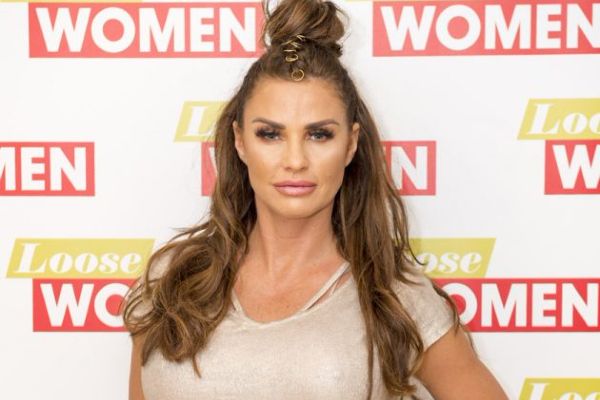 Katie Price will appear before the UK Parliament next month to give evidence about the negative impact of Internet trolling, the Irish Independent reports.
The mum will be doing so because her petition to make online abuse a specific criminal offence, which also calls for a register of offenders, garnered over 220,000 signatures.
The English model has long spoken out against cyber-bullying, especially because her eldest son, Harvey, has often been subjected to such online abuse.
15-year-old Harvey is blind due to septo-optic dysplasia, falls on the autistic spectrum, and also gains weight easily due to Prader-Willi syndrome. Last year an unnamed 19-year-old from Sussex received a caution from Sussex Police after targeting Harvey on Twitter.
Katie wrote in her petition, "I have tried my best to expose people and even had two arrested but nothing was done and there were no repercussions or penalties for this behaviour."
The 39-year-old believes that making Internet trolling a criminal offence is necessary to protect Harvey and others. If online abuse goes on a person's criminal record, the offences will show up on job applications and in other situations, which would make others aware of the offender's past cruelty.
Now that the mum-of-five's petition is before MPs, the Petitions Committee will examine the effect of online abuse, particularly its impact on people with disabilities.
The committee will also be considering their responsibility for protection, whether tech companies are doing their part to prevent Internet trolling, how to define online abuse, whether changes in law are necessary, and how victims are supported.
"Katie Price's petition, which has been signed by more than 220,000 people, has brought to Parliament an issue that has not been widely discussed – how online abuse affects people with disabilities and their families," said committee chairwoman Helen Jones.
"The Government and Parliament are looking at how to tackle online abuse, and we'd like to ensure that the particular issues faced by disabled people are at the heart of those discussions.
"We'll be speaking to disabled people and other experts about what needs to change. We've also invited Katie Price and her son Harvey to Parliament to tell us about how online abuse has affected their family."
Indeed, this action is very necessary in this day and age when children have taken their own lives due to incessant cyber-bullying.
We hope that our children are protected from such online abuse.