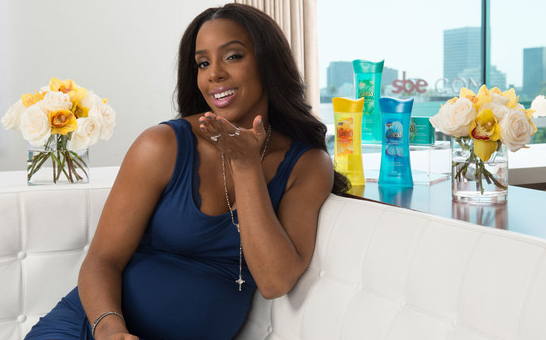 Kelly Rowland has confirmed the exciting news that she's expecting a baby boy.
The 33-year-old singer is expecting her first child with her husband, Tim Witherspoon.
Kelly accidentally revealed the news in an interview this evening.
"We're very excited. So far, everything has been good. I just feel like the baby is already rotten–like literally, my Caress family has gotten him all of his little bathing stuff, his toys–it's just so cool."
Kelly then realised that had she had used a specific pronoun, the singer had no choice but to annouce the good news.
"It, it's…aw, (...) It's a boy. It's a boy!"
Kelly then asked her rep to place an emergency phone call to her husband.
"Can you please tell him that I spilled the beans?"
Kelly laughed it off though, and said that "it's very exciting".
Rowland revealed last month that she was expecting her first child, with a cute photo of baby shoes online.