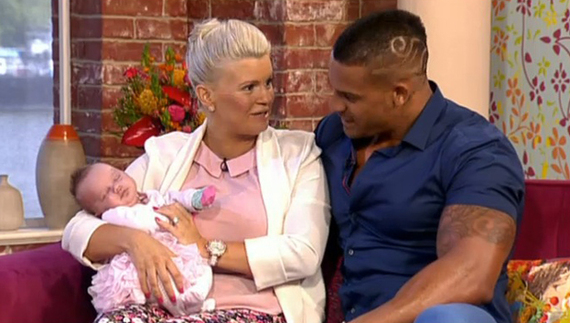 Kerry Katona's youngest might be her fifth child, but Kerry is no less excited about how cute babies can be!
While prepping for her rehersal hair and makeup for her wedding to fiancé George Kay, Kerry took this adorable photo of four-month-old Dylan-Jorge Rose.
Kerry tweeted the picture with the caption: "Cheeky girl!"
She certainly has big chubby cheeks!
Dylan-Jorge is Kerry's fifth child, but her first with fiancé George. Their wedding in September will mark Kerry's third marriage, after her divoces from Westlife's Brian McFadden and taxi driver Mark Croft.