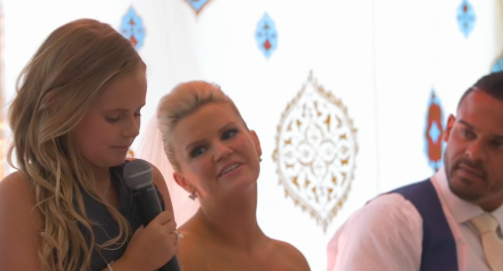 Kerry Katona's 11-year-old daughter, Lilly Sue delivered a lovely speech for her mum and step-dad George Kay.
Despite her young age, tween gave a really eloquent and lovely speech with some very funny bits too.
She also spoke of her delight at having George as their step-dad and spoke on behalf of her sibling, Molly, Heidi, Max and Dylan too.
Lilly-Sue wasn't the only of Kerry's children to get involved in the wedding however as Molly was said to have sung a song for her mum and new husband.
It sounds like the family had a really lovely day.