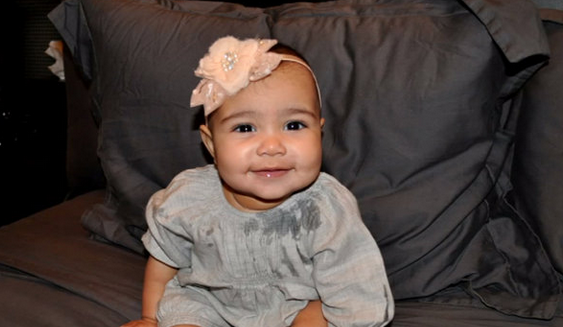 Kim Kardashian's Throwback Thursday snap on Instagram, showed just how much Kim's daughter North West, looked like her mummy when she was a baby.
Kim shared a vintage photo of her and her big sister, Kourtney being held by Big Bird in 1981.
But what many commented on the photo, was the likeness between Kim and little North.
Kim gave birth to baby North with her fiancé Kanye West, last June.
Kim and Kanye are rumoured to be getting married in Paris, in the next month.