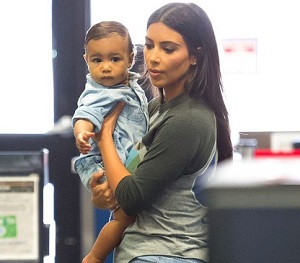 Given how much thought is put into her outfits on a daily basis, we knew North West's Halloween costume was going to be amazing.
Proud mum Kim has taken to Instagram this evening to share a snap of her little one all dressed up in a skunk outfit!
The reality star dropped the first hint with a picture of a black and white furry outfit, with a tiny pair of legs poking out and scurrying off into the corner! She captioned it: "There's a skunk on the loose!!!!"
She followed it up with another adorable full shot of the toddler, writing: "My little stinker is waiting to show daddy her costume. Halloween has started early this morning."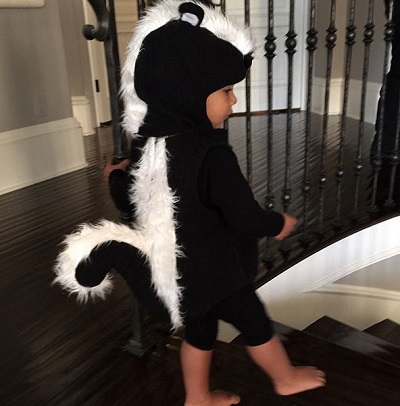 What a little cutie!
No doubt North's little cousins Mason and Penelope will be posing up a storm for mum Kourtney too, with the pregnant star revealing earlier this week that the siblings are opting for Star Wars-inspired costumes this year.
We can't wait to see them.