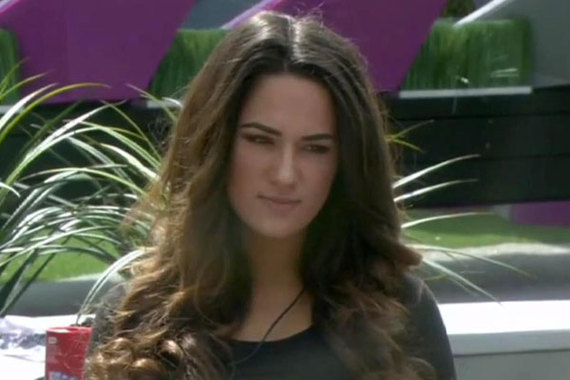 Big Brother housemate Kimberly Kissolovich was forced to leave the show early when she was rushed to the hospital two weeks ago with undiagnosed stomach pains.
It has now been revealed that Kimberly's illness was caused by an ectopic pregnancy.
An ectopic pregnancy is where a fertilised egg develops outside the womb, and is life threatening for the mother and baby.
The model has said she became pregnant during her time in the Big Brother house, with fellow housemate Steven Goode. Doctors warn she will likely need surgery to remove the egg from her fallopian tube.
Kimberly is devastated by the diagnosis, and has been told there is a possibility she will not be able to have children in future. "I'm really concerned. Steven's speaking to all the doctors – he's really upset."
"The doctor has said that there's a chance I won't be able to have children. I'm trying to keep positive because we don't know for certain."