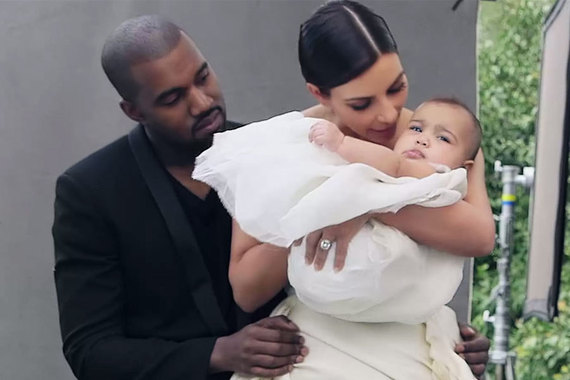 Kim and Kanye had plenty to celebrate yesterday as not only was it Father's Day, but their daughter North also turned one year old.
The family of three were spotted out on their way to the Children's Museum Of Manhattan with North sporting a pair of diamond earrings in newly pierced ears which were no doubt a present for her first birthday.
Last year Gisele Bündchen caused some controversy after posting a photo of her eight month old baby with pierced ears. People questioned whether piercing a baby's ears was really necessary, though in some cultures it is simply a matter of tradition.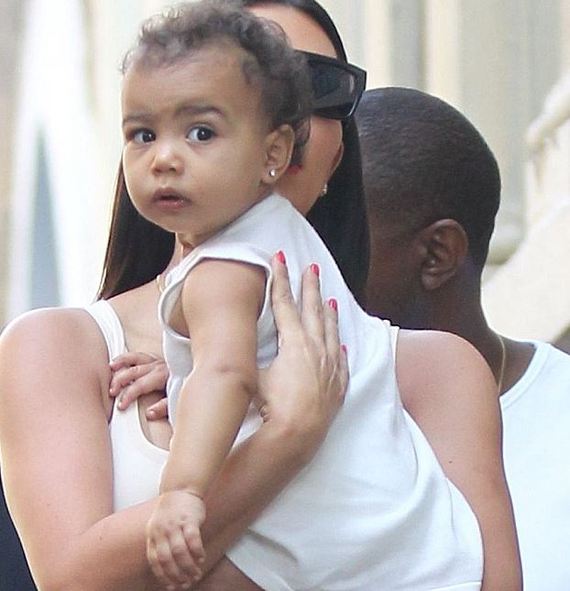 The star couple obviously weren't losing any sleep over their controversial choice though as Kim shared a cute snap of Kanye and North snuggled up together after a hard day of celebrating along with the caption:
"This is what life is about! Our baby girl turned 1 today! We played so hard they passed out while we were watching the game! Happy Father's Day to the best daddy in the world! The way you love our daughter and protect her makes me filled with so much love! #BestDayEver #Twins #HappyFathersDay #HappyBirthday"