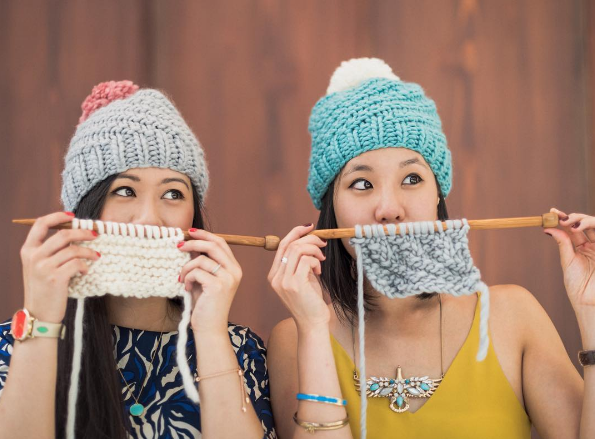 Stitch & Story was founded by two friends with a true passion for knitting.
Their passion gave them the inspiration to create a site where people could learn to knit in a fun and simple way.
The goal was to break away from the "granny" stereotype that is often associated with knitting, and create a unique service.
The two friends came up with the idea of offering all-in-one, DIY kits with knitting patterns that reflected current fashion trends and lifestyle products.
And so, Stitch & Story was born...
The company offers straight-to-the-point video tutorials and easy to follow instructions, with the hope that the simple designs will "aid the beginner knitter in their journey".
Stitch & Story offers many different kits, that allow you to create the cutest little hats, socks and dungarees for little ones.
The website also offers kits to create adult accessories, home-ware items and slippers.
Wouldn't these make the perfect gift?
SHARE if you think this is a lovely idea.