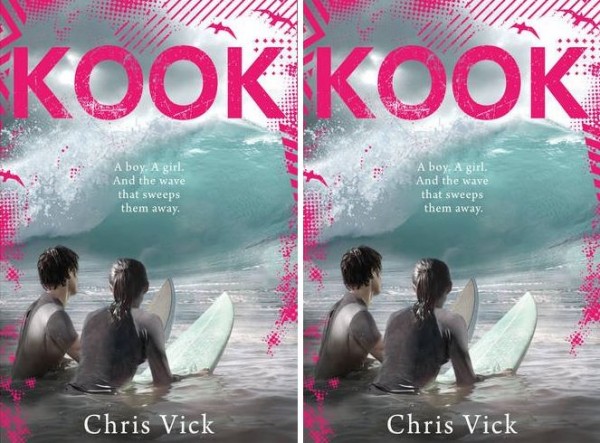 Chris Vick's book, Kook, has everything you could ever want from a story: romance, frustration, fear, love, heartbreak and an obsession that threatens to tear them apart.
15-year-old Sam has moved from the Big City to the coast and is now stuck with his mum and sister on the edge of nowhere.
It is here that he meets beautiful but damaged surfer-girl Jade, and soon he is in love with her and surfing.
But Jade is driven by an obsession: finding and riding a legendary huge wave no one has ever ridden.
As the weeks wear on, their relationship barrels forward with the force of a deep-water wave, into a storm, to danger... and to heartbreak.
Guaranteed to hook you in from the first page, Kook is a fantastic debut from a new voice in YA fiction.
Published by HarperCollins Children's Books, it will be available from Thursday, 7th April.