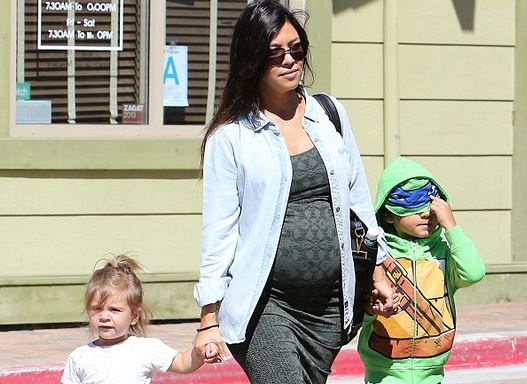 ​Kourtney Kardashian has revealed when she'll be expecting her third baby.
The reality star told Fitness magazine that she is due late next month, and that she'll be keeping her doctor "handcuffed" to her during the Christmas holidays.
However given her past history of early arrivals, Kourtney could welcome her third child sooner than expected.
The star admitted that her eldest son, four-year-old Mason, had also been due to arrive during Christmas but had arrived over a week before his due date. "With Mason, I was due on December 24 and my mom said, 'No, not on the night of my Christmas Eve party!' But he was born 10 days early."
With two children under five to look after and another one on the way, it will no doubt be a chaotic Christmas for Kourtney - but she plans to be as hands-on as possible with her new arrival. "I'm not getting a baby nurse," she said. "I take two months off and no one is allowed to bother me or talk to me about anything work-related—or maybe three months this time."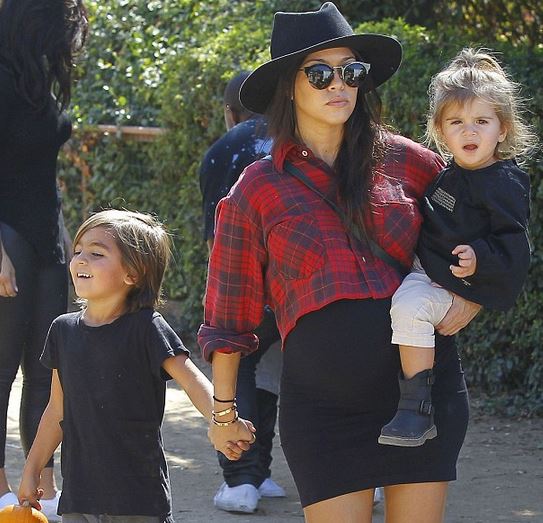 The 35-year-old also opened up about her struggles with morning sickness, which seem to be worse third time around. "During my first two pregnancies I felt so nauseous all day that I could only eat plain toast and bland foods—no proteins. But the nausea went away after the first trimester. This pregnancy, I get nauseous even now if I go too long without eating, and that never happened before when I was in my second trimester," she said in the interview.
Despite a busy pregnancy, Kourtney revealed she is loving the changes in her body. "This time I'm more tired than I was the other times... But I feel comfortable with how I look... I find a pregnant body to be beautiful and an incredible reminder of what a woman's body is made to do."
We wish her all the best!