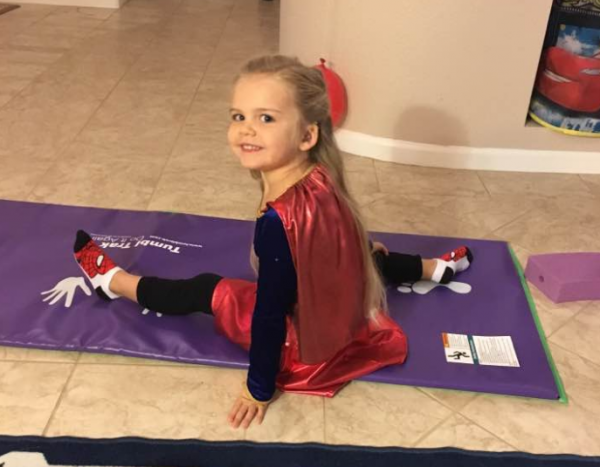 Kaylieann Steinbach really love superheroes.
At just three-years-old, she already has Superman, Batman, Spiderman, Hulk, Thor, and Wonder Woman costumes, among many others.
Recently, Kaylieann got her school photographs taken, and they are currently going viral.
The little one's father allowed her to choose her own outfit for the photos, and she absolutely NAILED it.
Kaylieann rocked a supergirl costume for her school photograph, and even posed alongside her collectible superman doll.
The proud dad spoke to Buzzfeed about his daughter, saying that "we got the doll from a collectible shop and it hasn't left her side since, she even sleeps with him!"
"What really made it was her arm placement around Superman, which made it look like a prom picture; that really made it even cuter," he continued.
Austin describes his daughter as "so unique, bold, outgoing, and stubborn as they come."
We can't help but agree!
SHARE if this story made you smile.