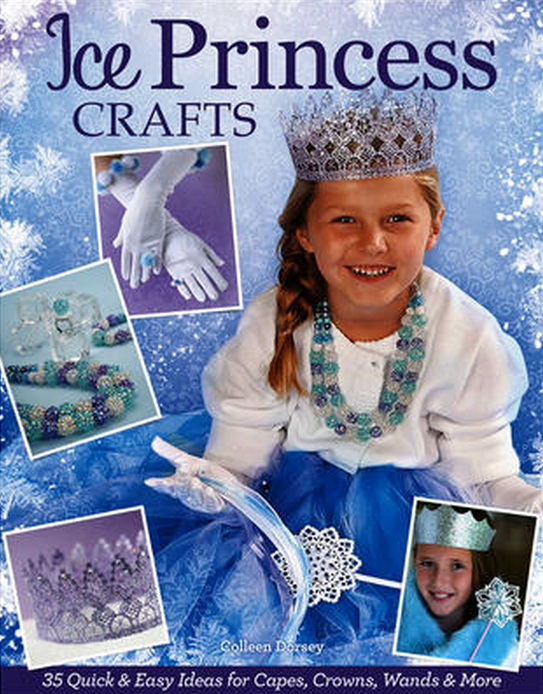 We can't get enough of Disney's Frozen, even though it has been over a year since its first release, and renditions of Let It Go are still being uncovered on YouTube.
With nearly every little girl wanting to be Elsa or Anya, it doesn't look like the mayhem is going to be going anywhere anytime soon either.
When it comes to dress up and make-believe, being a princess is often on the top of a young girl's list. Although it is definitely not the case for every girl, something special definitely happens when they put on a cloak and crown.
Unfortunately, costumes are expensive, especially the popular ones, and even after raiding your wardrobe, you are not guaranteed to find a perfect princess outfit lingering in there. The solution? A princess craft book crammed with easy projects to create capes, was and even perfect princess hair.
Ice Princess Crafts shows you how to make your own instant fun. Use this book to add sparkle to playtime and parties, with easy craft projects for wintry capes, crowns, wands and more.
Sew, braid, paint, glue and bedazzle real-world versions of your little one's favourite fantasies. Even if you are feeling a little uninspired there will be plenty of flashbacks at classic storybook ice princesses.
Perfect for the little Elsa in your life.