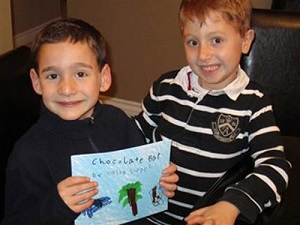 An inspiring eight-year-old boy has raised over $1 million to help his best friend battle an incurable liver disease.
Young Jonah Pournazarian has a hereditary condition known as Glycogen storage disease type 1B, meaning that while his liver can store sugar, it cannot release it. This leads to dangerously low blood sugar levels, which in turn can result in seizures and even death.
When Jonah's best friend Dylan Siegel found out about his condition, he decided that he wanted to do something to help him, and to produce more funds for researchers in the hope that they might discover a cure.
Talented Dylan went on to write a book called Chocolate Bar, which is a term he uses to describe his favourite things.
So far, Dylan's work has raised over $1 million, which is more than the combined all-time total from medical foundations and grants for the cause.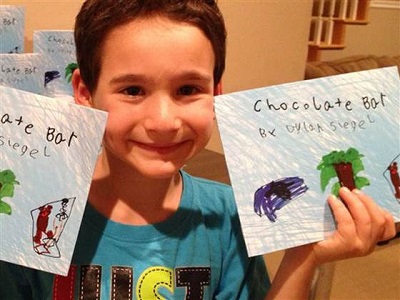 Speaking about his wonderful friend, nine-year-old Jonah said that his amazing gesture has helped him in more ways than one.
"I felt good when my friend was trying to help me so I could get better and feel like other people. It was so chocolate bar," he added, quoting the book.
For every $20 donation made to the Jonah Pournazarian GSD 1B Fund, a copy of Chocolate Bar is delivered. All proceeds go towards the further study of the condition and investigations into potential cures.