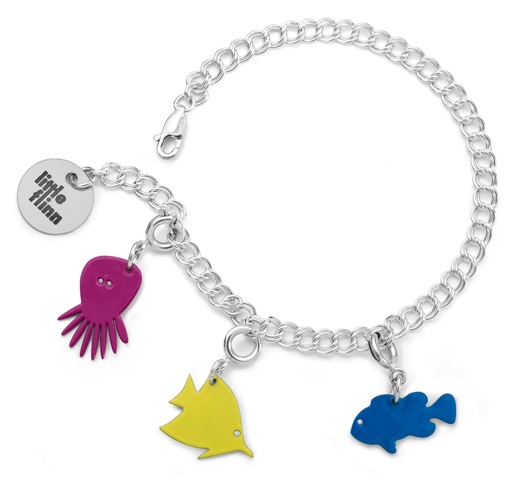 Jessica Flinn Jewellery has launched an exciting new 'little' sister brand. Little Flinn is an exclusive boutique jewellery collection that kids will love. This new line features whimsical 'charm' inspired jewellery created for the young and young at heart.
Designed for the gorgeous little people in our lives, these pieces are perfect for tumbling tots to teen pop idols. The range focuses on affordable, collectable jewellery with the option of personalisation.
Little Flinn is a great gift choice for birthdays, christenings, Christmas, baby showers and any other celebration.
The first range for the collection is playful and fun. Designed to be colourful, cute and cool, these pieces still feel grown up and classy.
Kiddies are becoming more and more trendy and expressive in their style, and so Little Flinn likes to keep the balance just right, by mixing something grown up with fun colours and cute styles.
Each Little Flinn bracelet is themed and can be decorated with ornate charms, which hang from traditional silverwork chains. The charms are created by a local company and they are silver plated in stunning enamel colours.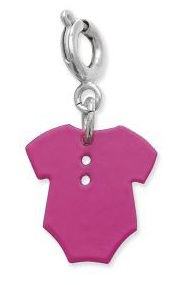 Talking about her collection, Jessica Flinn says "I wanted to create a product which was cute and charming but also a new take on children's jewellery! They're cute, they're pretty and they're good for anybody who wants to introduce a younger member of the family to the joy of jewellery – or add some fun to their own collection!"
Little Flinn collections are unisex, with theme charms designed for Little Boys and Little Girls, and the option to personalise with an initial or a name. All Little Flinn charms are collectable and sold separately or complete with bracelet priced from £15.00, making them a really afforable gift.
Jessica Flinn has made a pledge to donate 5% of all Little Flinn sale profits to The Sheffield Children's Hospital charity, a local charity that Jessica supports and holds dear to her heart.
The Little Flinn range will be available from February 2013 at selected retailers and available to buy directly at
www.jessicaflinn.co.uk