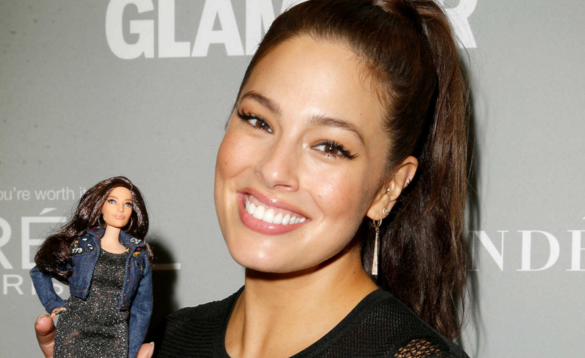 The makers of Barbie, Mattel Incorporated, have revealed a brand new doll, and she is very special.
The new Barbie doll was created to resemble the plus size model Ashley Graham, to enhance body positivity in young girls.
According to the Hollywood Reporter, Ashley insisted that the doll "had to have her thighs touch. No ands, ifs or buts about it."
As a result, the Ashley doll does not have the infamous "thigh gap" that many Barbies have become known for.
Ashley also said that "it was important that the Barbie resembled me as much as possible."
"The thighs touching was one way to show young girls that it's OK for your thighs to touch, despite society saying that a 'thigh gap' is more beautiful."
Ashley Graham has become an important figure in paving the way for body positivity, and has popularised the slogan "beauty beyond size".
SHARE if you admire Ashley Graham.