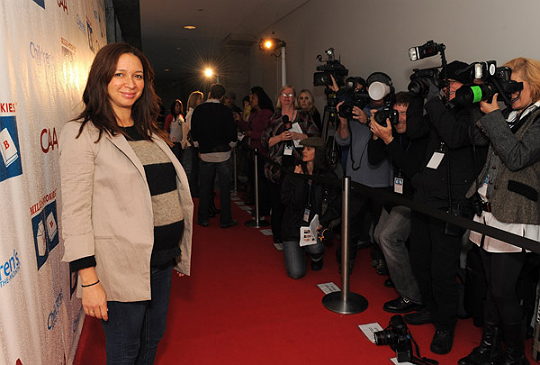 Bridemaids star Maya Rudolph has avoided the celebrity norm of publicising every aspect of her life and family – in fact until now we didn't know the name or even the sex of her nearly one-year-old child.
However Maya at last registered the birth certificate, just three days before the one year deadline. It revealed that her fourth child is a little girl called Minnie Ida Anderson, named for Maya's late mother Minnie Riperton.
Riperton, most famous for her 1975 hit Lovin' You, passed away in 1979 after losing her battle with breast cancer when Maya was just six-years-old.
Maya and her partner, director Paul Thomas Anderson (The Master, There Will be Blood) live in California with Minnie and their three other children, Pearl, Lucille and Jack.
Speaking about her growing family, Maya said "I'm a little bit of a pro now. The stuff that I use to fear and worry about is so different now."
"'Before I had children, everything about my life was devoted to Saturday Night Live. It's really difficult to be there for anyone else in your life when you're doing the show because of the hours it demands."