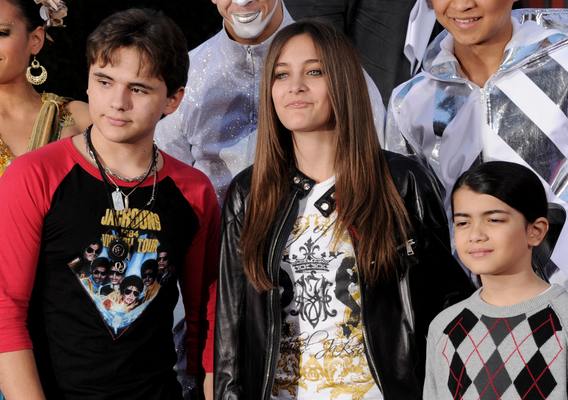 The birth mother of Michael Jackson's children, Debbie Rowe has gone to court to fight for the custody of her two children, Paris and Prince.
The former nurse has grown concerned for her children's welfare, who are currently under the custody of Michael's mother, Katherine.
Michael's siblings Tito, Randy, Jermaine and Jackie are saying that she has no right to fight for custody of the teens, as she already granted full custody of Prince and Paris, to Michael. Rowe gave full custody of her two children to Michael after their divorce, in exchange for agreed upon sum of cash in 1999.
The Jacksons released a statement regarding Debbie Rowe's custody battle: "(The children) are well loved and well taken care of. We are quite taken back that Ms. Rowe has decided now to enter their lives, after she abandoned her children many years ago for money. Our only desire is to see our niece and nephews continue to go on with happy, healthy and safe lives. We will do everything and anything with in our power to help make that happen."
Michael was also a father to his youngest son Blanket, whose birth mother's identity has never been revealed. Michael Jackson died of cardiac arrest in 2009.