Actress Mila Kunis made her first TV appearance since giving birth with an interview on The Late Show with Craig Ferguson last night.
Mila and fiancé Ashton Kutcher welcomed a baby girl, Wyatt Isabelle, on October 1st and have been keeping out of the limelight for the most part, as they get used to life as new parents.
But the star seems to be adjusting well, agreeing with host Craig when he said that baby girls were easier to deal with than boys. "My sister-in-law had a little boy two weeks prior to us having our little girl and it is completely different. Everything," the actress admitted.
Looking stunning in a slim-fitting black dress with cut-outs at the abs, Mila credited breastfeeding with her weight loss so far. "Breastfeeding's a great workout!" she said, adding that she has kept her energy levels up by eating healthily. "I seem to eat a lot, so that kind of keeps me going through the day. [It's] not too bad... I do love to eat healthy."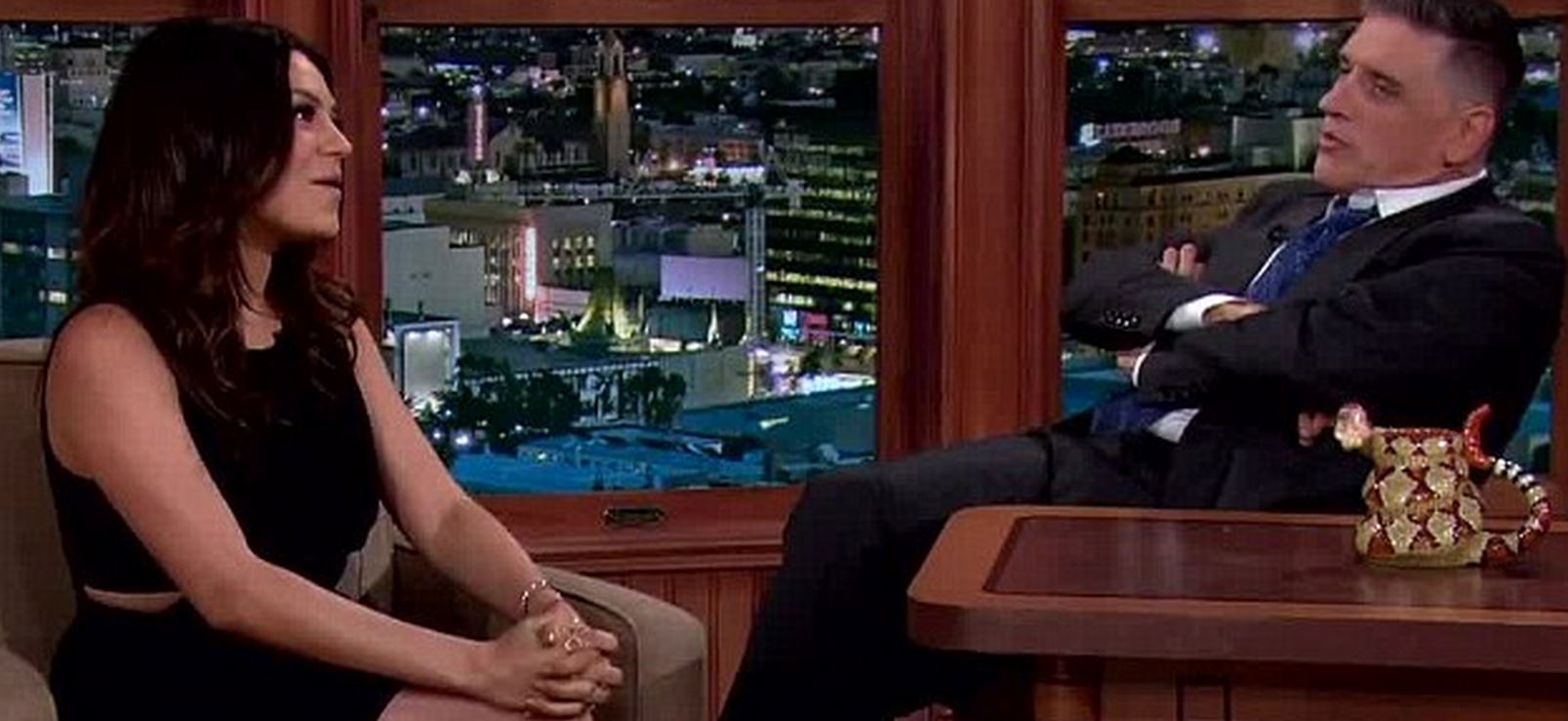 The star has been able to take time away from acting as she nurses Wyatt, which she says she is very thankful for. "I think it's a luxury to be able to do that. I am able to be a stay-at-home mom with my kid, and I do find that nowadays people can't do that," she said. "Everyone has to have a job and you have to have a two-person household. So, I was able to take time off and actually raise my child, which I consider a blessing."
Ashton also echoed Mila's feeling in a recent interview on The Talk, saying the new parents were delighted to take on the challenges of a new baby themselves. "We decided right away that we didn't want to have a nanny or a night nurse, and we're lucky enough that we have jobs where we can stay home and take time off where we need to."
We're delighted to hear the growing family are doing so well!