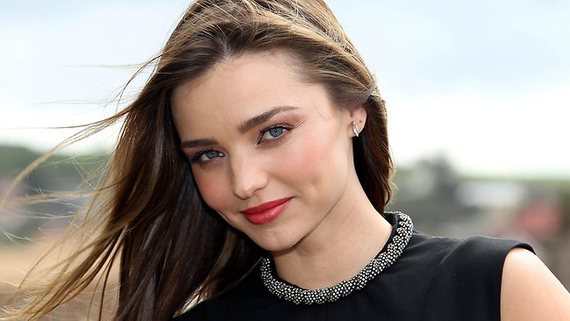 Tabloids have been buzzing with the news that Miranda Kerr might be expecting her second child.
Star Magazine, an US publication, confidently claimed the model was expecting, stating that she had suffered morning sickness symptoms on a recent trip to Munich.
They further reported that the baby's father was the billionare James Packer, who Miranda had been rumoured to be dating.
Apparently, the tabloid went a bit too far, because Miranda has come forward saying that "There is no truth to it".
She has also denied the romantic link to James Packer, claiming they are just friends.
This is the second time in as many weeks that Miranda has had to deal with media speculation about her private life.
Earlier this month, Miranda's ex-husband Orlando Bloom got into a fight with singer Justin Bieber.
Many sources claimed that the two were fighting over Miranda, saying either that she and Justin had a relationship, or that he had insulted her to Orlando. Miranda has denied all these rumours also.
Miranda and Orlando share a son, three-year-old Flynn, and are apparently on good terms despite their split. The 31-year-old model was recently revealed to be joint-third with Kate Moss and Kate Upton for highest model earnings in the world.
Already balancing a successful career and being a single mum, it looks like Miranda has no plans for more kids at the moment.