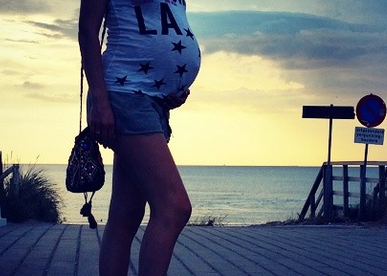 Victoria's Secret model, Doutzen Kroes, has given birth to her daughter.
Doutzen uploaded a sweet photo of her baby bump six days ago writing: "Enjoying a beautiful sunset on the coast of Holland awaiting our baby girl."
The mum announced the lovely arrival on her Instagram with a snap of son Phyllon and husband Sunnery James with the little girl, writing: "A miracle saw the light of day this morning. Welcome Myllena Mae Mommy, Daddy and big brother Phyllon are super proud!"
Doutzen and Sunnery were married in 2010 in Amsterdam and welcomed son, Phyllon in 2011.
Congratulations to the family on their beautiful new arrival.