As one of the world's top supermodels, she knows the taste of success all too well, but it doesn't come much sweeter than this for Gisele Bundchen.
The model and mother-of-two was still celebrating her husband Tom Brady's victory from last weekend's Super Bowl last night, and took to her social media channels to share some stunning photos from the family's celebrations.
Taking to Instagram, the 34-year-old posted a beautiful snap of New England Patriots star Tom cuddling up to their son, Benjamin, with the pair kitted out in the team's colours.
"My boys ready for the Patriots parade," wrote Gisele, before adding another shot of the father and son lifting the Super Bowl trophy during the parade.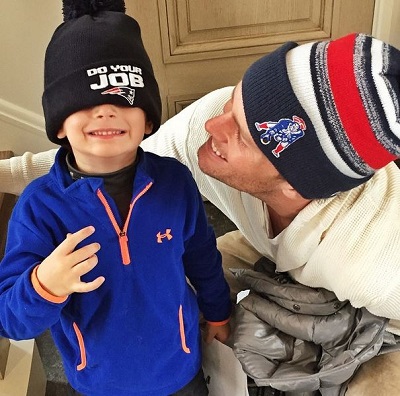 We can't help but wonder if little Benjamin's hat, which read 'do your job', was a tongue-in-cheek reference to Gisele's high-profile rant from back in 2012. The star came under fire when Brady's team lost the Super Bowl, after being recorded giving out about other members of his team.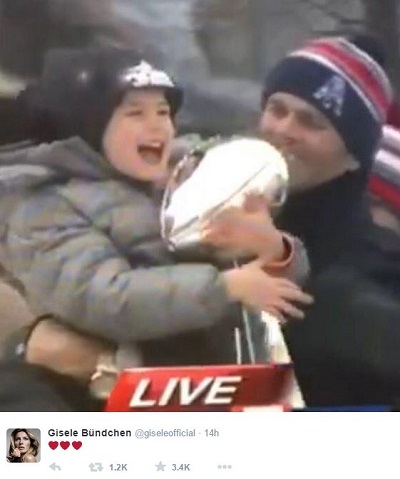 Gisele and Tom, who are also parents to two-year-old daughter Vivian, have been married since 2009, having been first set up on a blind date by a mutual friend.
We can't imagine the excitement in their household right now. What beautiful family memories to have.