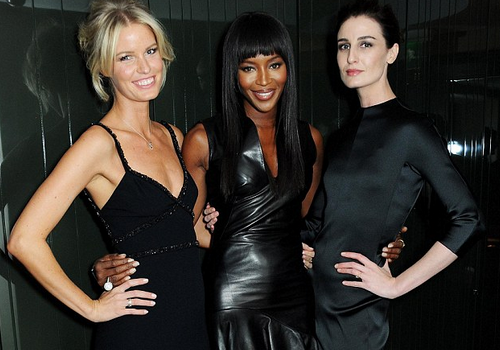 Model, Erin O'Connor decided to pose nude for a tasteful pregnancy photo shoot for photographer, Nick Knight.
The model who is eight months pregnant decided to show her baby bump in a candid shot for his online fashion platform, SHOWstudio.
Nick shared a sneak peak of the photo shoot with fans on Twitter, describing Erin has "wonderful" and "beautiful".
Erin replied to Nick's message by thanking him and his wife Charlotte, who also runs the studio.
Erin revealed she was expecting her first child with Tech Businessman, Stephen Gibson in February.