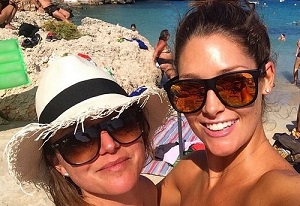 With her due date quickly approaching, the excitement is well and truly building for expectant mum Erin McNaught.
Erin, who is married to music star Example, has taken to Instagram to share a beautiful picture of her baby bump, just five weeks before her due date.
Looking absolutely glowing in the gorgeous picture, the model wrote: 'Bumpwatching – it's not the most exhilarating activity in the world but I seem to be doing it a lot lately. Yep, still there!"
Erin's husband, real name Elliot Gleave, has also been sharing his excitement over the impending arrival of his baby on social media.
The star took to Instagram earlier this week to post a photo of a tiny babygro emblazoned with the words 'Let's behave like kids again', with the hilarious caption: "Don't get me wrong, I find it really sweet when fans bring me gifts, but please buy me stuff I can actually wear!"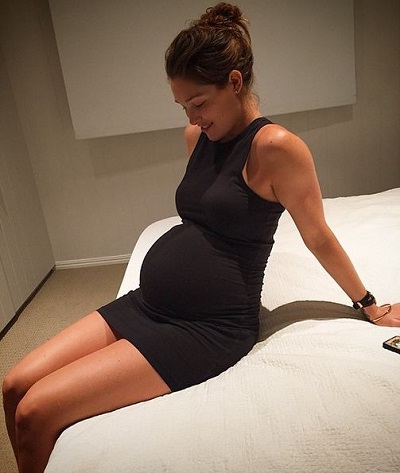 The couple, who tied the knot last year, announced the news that they are expecting their first child together back in July.
Sharing a beautiful photo of herself showing just a hint of a baby bump, Erin wrote: "So Example and I have been working on a secret project lately and thought it was about time we told you all!"
What an exciting time for the couple!