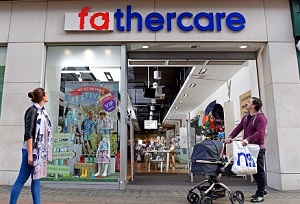 Forget all those antiquated images of dads standing back while the mums get their hands dirty – the modern-day dad is a devoted and hands-on parent.
This certainly seems to be the case, if Mothercare's latest research is anything to go by. The much-loved chain is celebrating Father's Day in a very special way this weekend, by changing its flagship store sign to Fathercare, and releasing some very interesting statistics on the main men in our lives.
Mothercare's research certainly is interesting, and shows that what our dads most desire as parents is equal involvement in all aspects of their little ones' daily lives. While over half (55%) of the dads surveyed admitted that they would happily take on the 'stay-at-home' role if given the opportunity, a whopping 69% said that they would prefer to work part-time in order to focus more on their kids.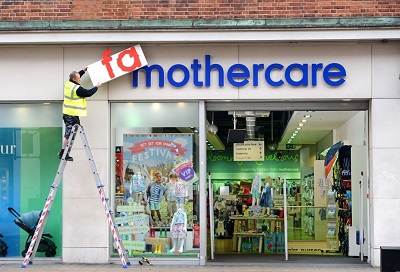 When it comes to the daily routine in the home, Mothercare's research proved that mums and dads still divide up various roles and responsibilities differently. While less than a quarter (23%) of dads do the morning school-run with their little ones, almost two-thirds (63%) take charge of the evening bath-time ritual.
Mothercare also put the question to UK dads of how they intend to treat parental leave in the coming year. This question yielded some very interesting results, with 70% of dads surveyed admitting to planning on splitting parental leave with their partners in their child's first year.
For more information on how Mothercare is marking Father's Day, check out the website at www.mothercare.com.