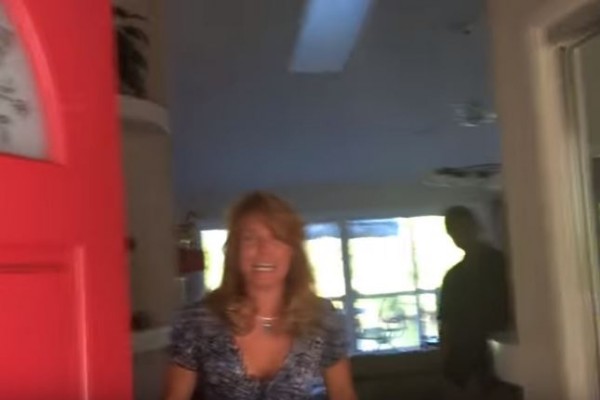 Kate Visser moved from Kent from Oregon with her husband a couple of years ago.
While it broke her heart to say goodbye to her mum, Wendy, the pair have kept in constant contact by phone since.
In the run-up to her mum's birthday recently, Kate told her mum that she couldn't afford to travel home for the big day.
But she lied. It turns out she was plotting behind her back in a bid to give her mum the ultimate surprise.
"Before flying over I took a lot of photos and videos of myself in the UK to send to her so that she wouldn't suspect anything," Kate told the Daily Mail.
And her plotting paid off.
When she finally turned up at her mum's Oregon home, poor Wendy nearly had a heart attack.
"Katelyn!" her mum screams, throwing her hands to her face.
Amidst the odd expletive, she screams a few 'Oh my Gods' before hugging her girl against her chest.
Watch Wendy's epic reaction below.
SHARE if this gave you a laugh.