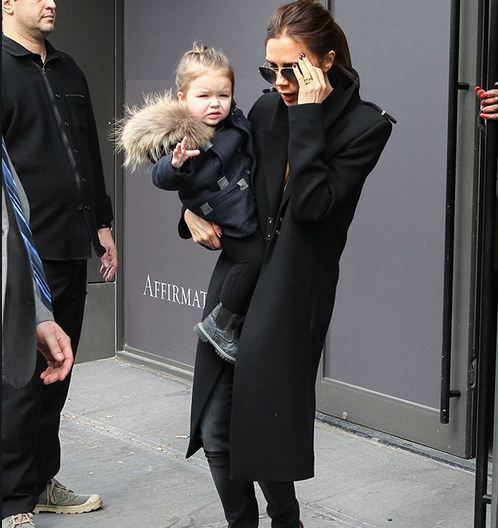 Fashion designer and proud mum-of-four Victoria Beckham has planned some quality mummy and daughter time over the festive season and is looking forward to getting the celebrations underway.

Forty-year-old Victoria told the Evening Standard that she plans to bring her little girl, Harper, to her first ever ballet!

Eager for Harper to share her love of dance, Victoria is treating her daughter to a night of culture. What a lovely evening out that will be for David's two girls!

The former Spice Girl fondly recalls her trips to the theatre as a child, saying: "I remember, as a girl, loving the story of The Nutcracker." So, it's only normal that the proud mum would like to relive the memories with her own beautiful daughter.

The Beckham family's festivities will be a very musical affair it seems, with Victoria revealing that she also hopes to see the newly-opened production of Cats, saying: "I'm looking forward to seeing Cats- I studied it at musical college and I know every word to every song."

It looks like Victoria really plans to make up for lost time this Christmas as 2014 didn't allow for many outings due to her hugely busy career, admitting: "This year has been so busy with the London shop opening, there hasn't been the time for theatre visits."

We hope Harper enjoys every moment!