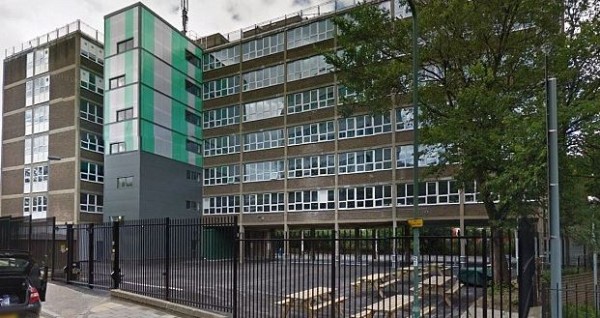 School is hard enough as it is without kids being isolated or alienated away from their friends as a form of punishment.
But that is exactly what one school in the UK is doing.
Single mum Dionne Kelly received a letter from her son's school insisting that if she did not pay for her kid's school lunches by a certain date he would be placed in "lunch isolation".
The letter, which was send in June of this year, reads:

"The deadline for this term's lunch payments was 1st June 2016.
"You are currently £75 overdue. If this full amount is not received within this week your child will be placed into Lunch Isolation.
"They will receive a sandwich and piece of fruit only. Only when the entire outstanding sum is paid in full will they be allowed into family lunch with their classmates."
Talking to the Mail Online, Dionne said that the letter from Michaela community school in Wembley was "threatening" and "unforgivable".
"I found the letter quite threatening. Isolating children for their parents not paying upfront is degrading. It's embarrassing for poor families."
Here's a copy of the letter sent to parents: pic.twitter.com/I9YQezKg25

— Richard Adams (@RichardA) July 29, 2016

Explaining the reason for the letter headteacher Katharine Birbalsingh, who made a name for herself after she told the 2010 Tory conference that the education system was "broken'", said: "The letter from Barry Smith…was sent in an attempt to encourage mum to change her ways and support her son by paying for his food. The vast majority of secondary schools use isolation to discipline children."
Dionne, who has since removed her son from the school, insisted that she had paid the fee but her son was still placed in isolation.
SHARE your thoughts.