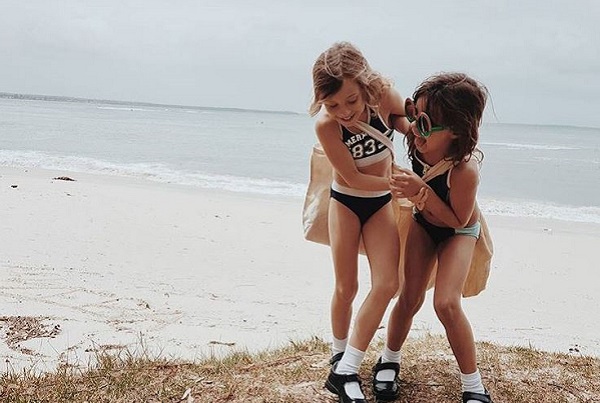 A lot of children experience bullying at some point in their lives. And as heartbreaking it is for them you go through it, it's also hurtful for the parents at a loss of what to do.
Mum-of-four Stevie, the force behind the parenting blog 'My tribe of six', recently shared her devastation at the relentless bullying her daughter had been exposed to at school.
"I want to pretend like today was a good day," she begins. "I want to say something positive and inspiring...but I can't, not today."
"I sat with my daughter after school and we both cried. My heart aches for all her pain and sadness."
Stevie continues to say that the child that people might see on the outside is not reflective of her little girl.
"Most people don't see what I see, they see a loud kid, a silly kid, a happy kid, a kid that won't sit still and a sometimes defiant kid. A child with a mind that wanders, a spirit that roams free and a heart that has a wild spark. Some may even see a "naughty" kid."
Her daughter has changed "a lot" in the past months. She has "challenged me even more. Her spark has dulled and glow has gotten darker."
"We have high highs and low lows. I asked her today where she has gone? And we cried."
She continues that she wants her little girl back, the happy child untainted by the pain of bullying.

"I want my happy girl back, the one who lights up the room and radiates vibes I wish I could create. My nice girl who loves her mama and her siblings, my kind girl."
The bullying had began after the family had moved and changed school in the last 6 months. Eve though she had a good day today, the pain is still there:

"But this is what its like, it doesn't matter if its a good day when the pains still there and the wounds are still raw. The damage has been done and its not yet repaired - will it ever? I hope so."

"Raising kids was never going to be easy, but it shouldn't be this kind of hard. I don't know what to do. I don't know what the answer is."
Intent on making this year a better one, Stevie encourages parents to nurture understanding and caring in their children.

"So talk to your kids, teach them kindness and inclusiveness - because no mum and no child should have to sit through this and feel what we feel."
For more information and resources about bullying, see here.