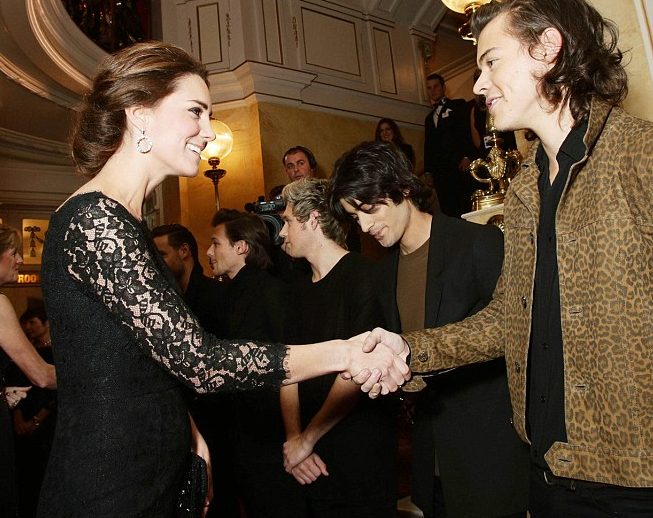 The Duchess of Cambridge looked absolutely stunning tonight as she attended her first ever Royal Variety Performance. The mum-to-be, dressed in black lace with her hair elegantly pulled back, displayed the merest hint of a baby bump beneath her floor length Diane Von Furstenberg gown.

Kate, who is currently 16 weeks pregnant, chatted happily with members of One Direction and Harry Styles congratulated the Duchess on her bump, although later mused: "She didn't look bumpy."

The Queen, who turns 89 next year, normally attends the variety performance, but Kate and William's appearance suggests that younger members of the Royal family will be taking over for the Queen at some public events.

We're sure Kate was thrilled to watch her very own wedding singer, Ellie Goulding, perform at the event while old school friend Jack Whitehall will take to the stage later. Sounds like a lovely night of memories for the young mum.

We're delighted to see Kate, soon to be mum-of-two, look so happy and healthy following reports of extreme morning sickness in recent months.