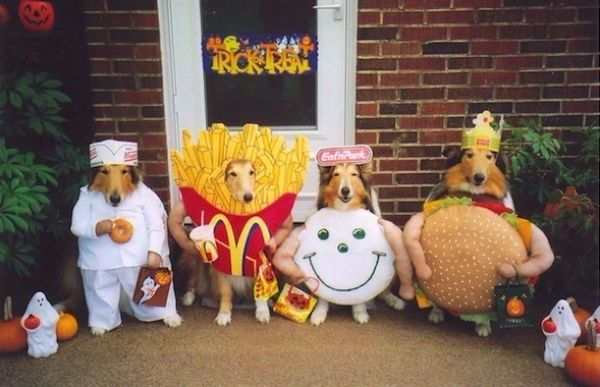 There can be no denying the fact that our dogs are a very important part of the family.
With this in mind, we decided to include our pups in the Halloween festivities.
Here is a list of the best doggie dress-ups we have ever seen (prepare to feel inspired)
1. Beanie babies
This one is so simple, yet so ADORABLE. Create your very own, life size beanie baby by making your canine pal a 'TY' tag.
2. Lions
Give your pup a lion's mane, and simply enjoy the photo opportunities.
3. Pirate pup
Shiver me timbers... that is one cute pug!
4. Martini
Shaken, not stirred.
5. DIY deer
Paint cute little white spots on your pup, to embrace their inner Bambi.
6. Thing 1 and Thing 2
If you are lucky enough to have two dogs, why not try matching costumes.
7. Spaghetti and meatballs
What a delicious costume idea.
8. A banana
One of your 5-a-day
9. Ghost
Simple and spooky!
10. Dog-ald Trump
Make Halloween great again.