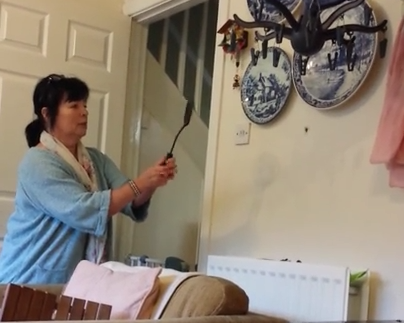 We all know someone with a fear of spiders.

And no matter how much we tell them the little creatures are more scared of us than we are of them, it simply doesn't matter on some occasions.

And while the vast majority of us have gone to battle with an eight-legged creature at some point in our lives, most of us are lucky enough to know the altercation never made its way onto the world wide web.

Unfortunately for one poor mum, her son had very different ideas when he recorded her attempting some serious fighting talk with a very unwelcome visitor in the family home.

Deciding to upload the footage to YouTube, Shane O'Connor gave an insight into his poor mum's thought process when faced with her arch enemy.

Take a look at this!