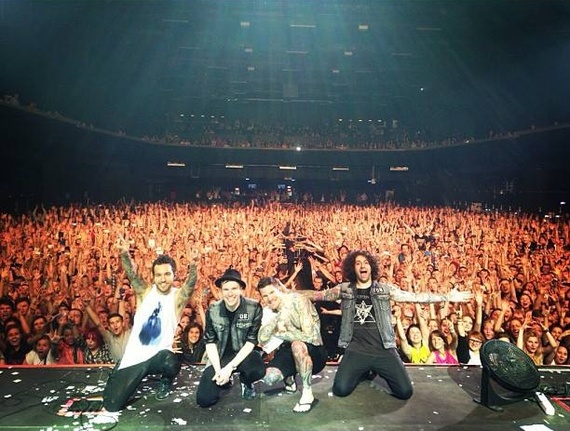 Celebrities aren't always perceived as the most 'hands-on' parents but this famous dad is definitely breaking the mould!
Fall Out Boy bassist Pete Wentz recently welcomed his first baby with his girlfriend Meagan Camper, a baby boy called Saint Lazslo. Pete also has a five-year-old son, Bronx, with his ex-wife Ashlee Simpson.
His son was born on August 20th, but it's only now that Pete has revealed the full story when the doctor told him to get ready to meet his new child – by delivering the baby himself.
"It was crazy. The doctor was like, 'You're going to help, you're going to deliver this baby, and I was like, 'Oh my god, I'm not ready."
The soon to be father-of-two however screwed up his courage and got to work.
"I put on the scrubs and gloves and stuff and did the delivery," he said.
"After the head came out, I was there, you know, and all I could think was, 'Please do not drop this baby'"
"Newborn babies are super slippery," he added.

Ever Pete is amazed at how he coped with delivering his child.
"I was sure that I wasn't gonna be able to handle it. And everyone says when it's your kid, you can, and it's different. And really, that is true," he revealed. "Because when I was down there, it was like this amazing, beautiful thing."
Pete and Meagan explain the meaning behind naming their son Saint in an Instagram post, captioning a beautiful picture of the parents gazing adoringly at their new baby.
"I think at some point the name Saint came up because we thought he'd be a saint if he waited to arrive until his dad was home from tour, and he did."
"The name suits him. Meagan is a natural mom and it's amazing to watch her with him. The addition to our family is very exciting and Bronx is already planning everyone's Halloween costume"