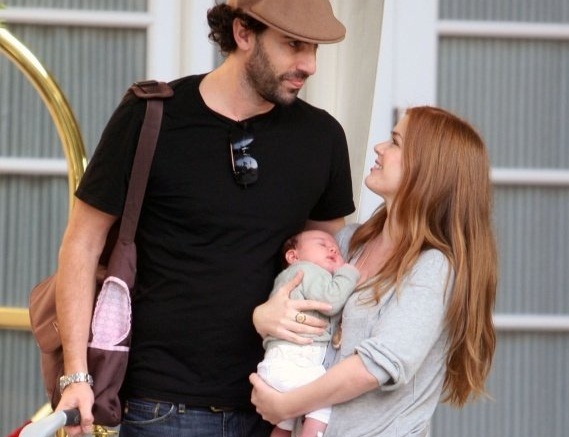 Hollywood couple Isla Fisher and Sacha Baron Cohen are rumoured to be expecting their third baby.
After Isla was spotted with a bit of a bump, a source apparently told US Weekly that the actress was three months along with her third baby.
"She's about three months along," the source told the magazine. "She pulled out of Now You See Me 2, Production starts in November and she knew she wouldn't be able to do it."
Originally from Australia, 38-year-old Isla first reached fame as Shannon Reed on Home and Away, before starring in hit movies such as Wedding Crashers, I Heart Huckabees, Definitely Maybe and Confessions of a Shopaholic.
Isla and husband Sacha, famous for his comedy characters Borat, Ali G and Bruno, met in 2002 at a party in Sydney, getting engaged two years later.
The couple married in 2010 and have two daughters, Olive, who will turn seven this month, and Elula, who is four years old.
The couple so far haven't commented on the pregnancy rumours.