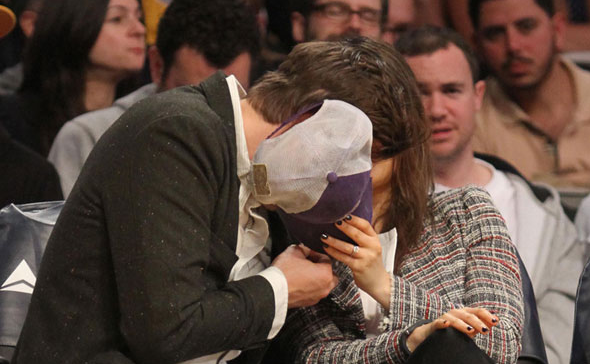 Ashton Kutcher and his fiancée, Mila Kunis, became parents on the 30th September last, and now Ashton has opened up about becoming a new dad.
The actor spoke to Ellen about their decision not to have a nanny, sweetly saying: "we want to be the people who know what to do when the baby is crying, to be the ones who know how to not make [the baby] cry."
Ashton also praised his partner to no end, saying that she's the "greatest mom" – how sweet. The proud dad spoke about baby Wyatt's milestones such as realising she can control what she sees in the mirror.
His words on fatherhood are very touching and it sounds as if he and Mila are enjoying every second of their new addition.
Ashton is also over the moon when Ellen presents him with a 'paparazzi-proof' buggy with a shield to keep out prying cameras. We reckon a lot of celebs will be investing in one of those – Ellen could be sitting on a gold mine here!