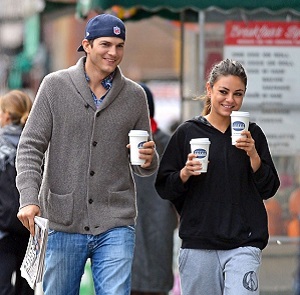 It had been reported this week that new mum Mila Kunis, who welcomed baby daughter Wyatt into her life last September, may be suffering from postnatal depression, but these claims have since been denied.

The media had speculated about the health of the thirty-one-year old Black Swan star when sources close to the actress revealed that the new mum was spending "a lot of time in bed".

Further to this, it was reported that the pint sized actress was concerned about her appearance, with sources claiming the young star "feels fat and will never lose the weight."

Denying these claims is yet another source close to the stunning actress who says the reports are "100 per cent not true."

Unlike many celebrity couples, Mila and Ashton opted to care for their new arrival without any hired help, so like any new parents may be understandably tired and taking time out of the spotlight, but haven't themselves made any official statement regarding Mila's health.

With so many sources close to the couple offering contradictory reports on very personal matters, it must be quite difficult for Mila and Ashton to enjoy this exciting time as a new family. We just hope the couple will be allowed to focus on themselves, each other and baby Wyatt for the time being.