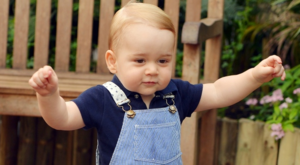 Something tells us this newspaper is regretting their front page this morning...
The front page of The Daily Telegraph is receiving some unwanted attention this morning as a headline and photo combination went wrong.
Above a sweet photo of Prince William, Kate and little George is the unfortunate headline of an unrelated story reading: "Toddlers at risk from extremists."
The true headline, in much smaller writing above the photo of the royal family reads: "Country life for the Duke and Duchess."
After the unfortunate combination began to go viral on social media, the headline was swiftly changed to read: "Nurseries at risk from extremists."
This comes only one day after it was confirmed by Kensington palace that Prince William would be starting work as an air ambulance pilot for the Royal Air Force. He will begin his post next spring.