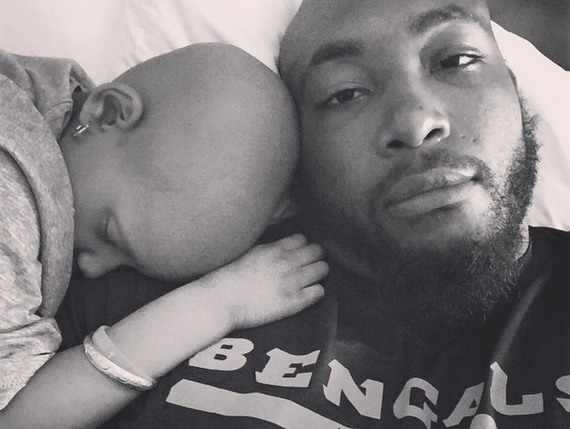 American Football player Devon Still has been going through one of the hardest experiences a parent can face.
His four-year-old daughter Leah was diagnosed in June with stage-4 neuroblastoma, and has been going through chemotherapy for months to try and reduce the size of a tumour in her abdomen.
Leah was given a 50-50 chance of survival, but the little girl seems to be pulling through.
Leah was schedules for surgery yesterday to remove the tumour, and her dad filmed his pep talk for Instagram, askin
g her, "you ready to get this cancer up outta you?"
He captioned the video with his true feelings, writing:
"Pre-surgery pep talk...I might be nervous and scared beyond words but I'll never let her see it...let's get this done!"
Devon updated anxious followers with another Instagram post of his daughter recovering from surgery and the wonderful news that the surgery was successful.
"After a 5hr 50min surgery the surgeon was able to remove ALL of her tumour and all of her lymph nodes and her right adrenal gland where it all started from... best news I've received in a long time"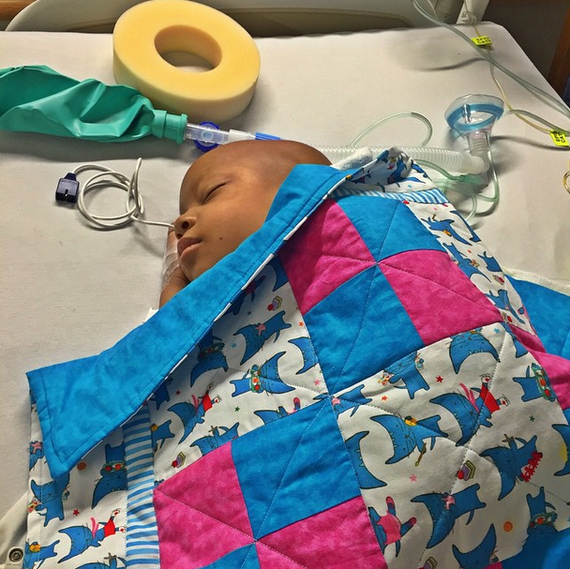 Leah is still not free from cancer, as it has spread to her bone marrow and she will need more chemotherapy. It is a huge step towards recovery however.
The relieved dad posted a final picture on Instagram of him sleeping in a hospital bed next to his daughter, joking "Oh how I've missed these metal cots".