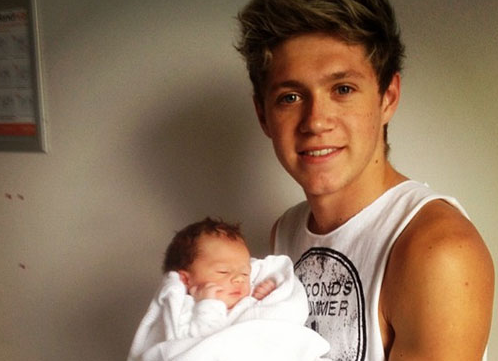 Niall Horan's 15-month-old nephew, Theo, was hospitalised last night after he suffered burns to his hand.
The wobbler is the son of Greg Horan, Niall's brother, and his wife Denise.
Theo, who has 400,000 Twitter followers, tweeted (through his mum and dad of course): "I had a little accident and I have to go to crumlin hospital a sad and my mammy very sad x."

The little boy's parents later sent out a photo of Theo with a bandaged arm, writing: "Thank you everybody for your kind thoughts I'm mending well in crumlin hospital x."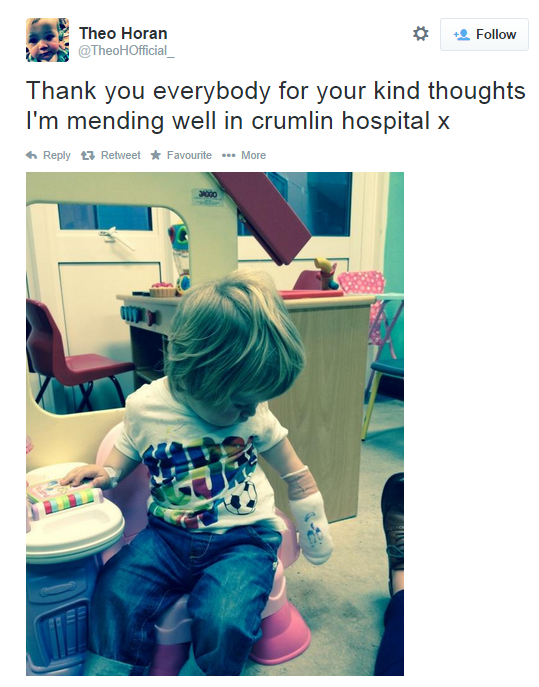 Poor little Theo – feel better soon!