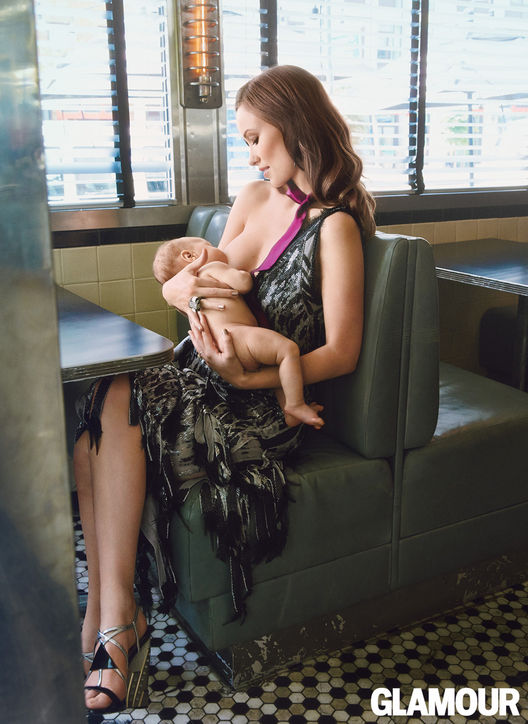 In her upcoming cover shoot for Glamour magazine's September 2014 issue, actress Olivia Wilde will be featured breastfeeding her baby son Otis.
Her interview deals with family life and juggling the responsibilities and joys of being a working mum.
The breastfeeding picture is particularly significant to Olivia. "Being shot with Otis is so perfect because any portrait of me right now isn't complete without my identity as a mother being a part of that."
"It felt like we were capturing that multifaceted woman we've been discussing—that we know we can be. You can be someone who is at once maternal and professional and sexy and self-possessed."
However, Olivia jokes about how glamorised the shots are compared to her normal life as a mum.
"I mean, I certainly don't really look like that when I'm breast-feeding. And there's usually a diaper involved."
Otis was born in April 2014 to Olivia and her partner, actor Jason Sudeikis. The couple are engaged, but say they have "no specific plans" for a wedding yet.
"In many ways, a child is more of a commitment." Olivia says. "We are fully committed and really happy as a family. And there's no definition of the 'normal family' anymore. Kids today are growing up with so many different definitions of family."